ECU men's basketball adds former Texas Tech head coach Mark Adams as assistant
"Coach Adams' defense-first mentality fits perfectly with our program's foundation."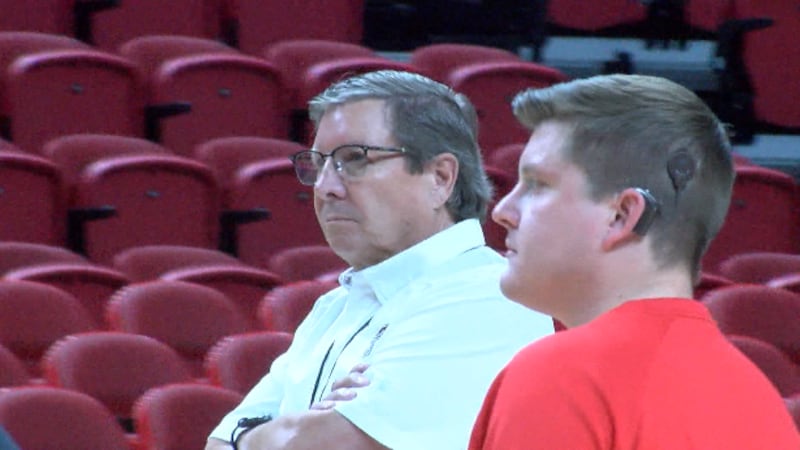 Published: Jul. 14, 2023 at 6:13 PM EDT
GREENVILLE, N.C. (WITN) - East Carolina University head men's basketball coach Mike Schwartz announced the addition of former Texas Tech head coach Mark Adams to his coaching staff on Friday.
Adams recently resigned from Texas Tech. He had been with the program since 2016 and head coach the past two seasons He was suspended for making "racially insensitive comments to one of his players this season."
On the court, Adams's teams have long been strong in his 25 seasons of coaching. He's gone 597 and 269.
Adams was the 2022 AP Big 12 Coach of the Year and Jim Phelan National Coach of the Year.
"We feel very fortunate about the addition of Mark Adams to our program and coaching staff," Schwartz said in a statement, "His success in this game at all levels of college basketball, both as an assistant and head coach speaks for itself. He will bring so much experience and knowledge to both our coaching staff and student-athletes. Coach Adams' defense-first mentality fits perfectly with our program's foundation."
Tech had the nation's top defensive efficiency rating in 2019. They made the NCAA National Championship game falling to Virginia. He also won an NJCAA National Championship in 2010 with Howard College (TX). Jae Crowder starred on the team.
Copyright 2023 WITN. All rights reserved.