Six graduate from Beaufort County Community College practical nursing program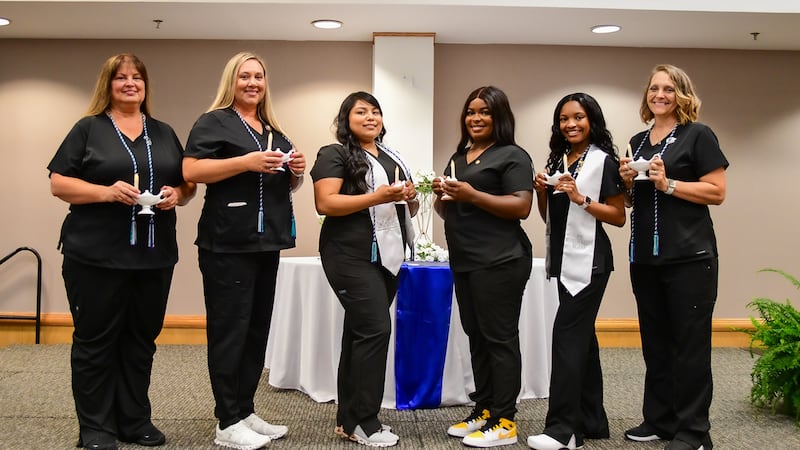 Published: Jul. 13, 2023 at 3:05 PM EDT
WASHINGTON, N.C. (WITN) - Six Beaufort County Community College students recently graduated from the college's three-year practical nursing program.
Donna Gibbs, Myra Hernandez, Sarah McCoy, Josetta Myers, Brianna Stokes, and Janice Tyler all participated in a pinning and traditional lantern-lighting ceremony.
Each graduate also recited the practical nursing pledge as part of the ceremony.
Practical nursing professor Beth House presented Donna Gibbs with the Academic Excellence Award.
Donna Gibbs, Mayra Hernandez, and Brianna Stokes received awards for their academic achievement.
The graduates must now pass the NCLEX-PN before starting employment at physicians' offices, clinics, hospitals, rehabilitation, long-term care, or home health facilities.
The college covers tuition and fees for the practical nursing program for qualifying residents of Beaufort, Hyde, Tyrrell, and Washington Counties through the Beaufort Promise Scholarship.
For more information about the PN program, contact Christine Somerville, allied health admissions coordinator, at 252-940-6431 or christine.somerville@beaufortccc.edu.
Copyright 2023 WITN. All rights reserved.