ECU head football coach Mike Houston adds Thompson to staff
Former head coach at The Citadel to be recruiting operations coordinator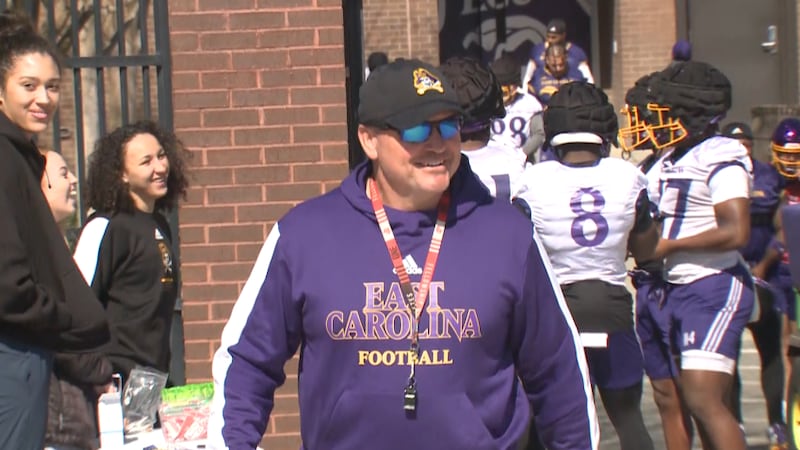 Published: Jul. 11, 2023 at 3:40 PM EDT
GREENVILLE, N.C. (WITN) - ECU head football coach Mike Houston announced Brent Thompson has been added to his staff as the Pirates recruiting operations coordinator. He will begin immediately.
Thompson comes to Greenville from The Citadel where he has served as head coach from 2016-22. He has over 25 years of coaching experience.
"We are extremely excited to welcome Brent to our staff here at East Carolina," Houston said in a statement, "With 25 years of coaching experience including time as a head coach, offensive coordinator and as a recruiting coordinator, Brent brings a wealth of knowledge that will continue to move our program in the right direction."
In his first season as head coach, Thompson guided The Citadel to 10-2 record, a conference championship and was named the SoCon Coach of the Year.
He produced three All-Americans, two Academic All-Americans, the Southern Conference Defensive Player of the Year, the Southern Conference Jacobs Blocking Award winner and 11 All-Southern Conference Performers in 2016.
Thompson, a 1998 graduate of Norwich with a degree in peace, war, and diplomacy, was a two-year letterman as a defensive back on the football squad.
Copyright 2023 WITN. All rights reserved.