Wake County K9 accidentally killed by Knightdale officer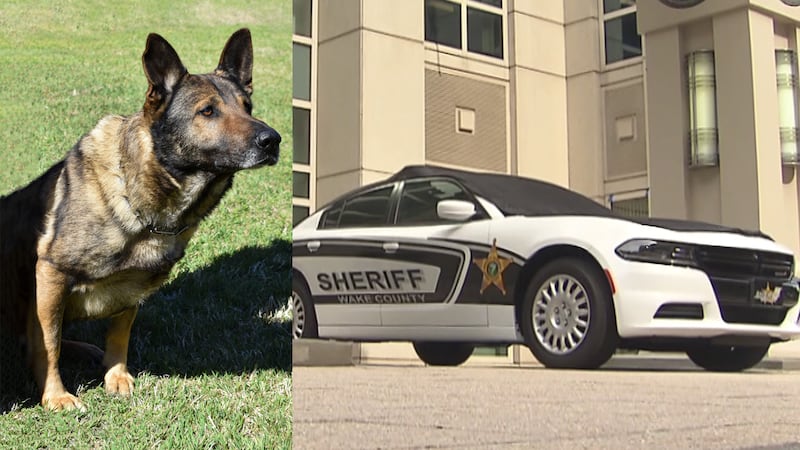 Published: May. 26, 2023 at 11:35 AM EDT
WAKE COUNTY, N.C. (WITN) - The law enforcement community is mourning the loss of a Wake County Sheriff's Office K9 who was accidentally shot and killed early Friday.
K9 Santos and his handler were assisting Knightdale police with the search near North Smithfield Road around 12:30 a.m. when a Knightdale officer involved in the search shot the K9, according to the sheriff's office.
Santos was rushed to the emergency clinic at NC State's Veterinary Hospital where he died.
The German shepherd was the longest-serving K9 for the Wake County Sheriff's Office, beginning his service in 2016.
This morning, a sheriff's patrol car draped in black was parked in front of the Wake County Sheriff's Office in honor of Santos.
Copyright 2023 WITN. All rights reserved.