DROUGHT UPDATE: Dry conditions persist for a few counties
Most of eastern NC remains drought free
Published: May. 25, 2023 at 9:07 AM EDT
GREENVILLE, N.C. (WITN) - Thursday's updated Drought Monitor shows little change from last week's conditions. Most areas remain drought free with the abnormally dry conditions continuing for Tyrrell county, as well as portions of Dare, Hyde, Beaufort and Washington counties. Southern Hyde county has been removed from the "dry" status.
Eastern North Carolina will likely see periods of rain from Friday through Memorial Day. Most areas should see 1-3″ through the 4 day period helping to keep us drought free as we move into the month of June on a wet note next week.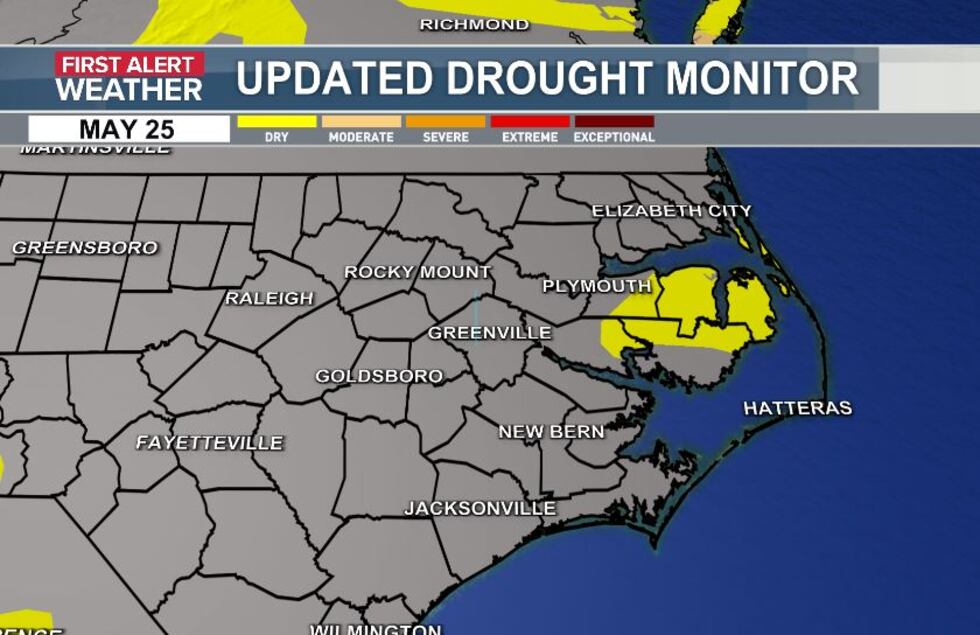 Download and check the WITN Weather App for Daily and Hourly forecasts for where you live.
Copyright 2023 WITN. All rights reserved.