Croatan girls lacrosse wins 3A/2A/1A title to claim first ever state championship
Croatan 10, Bishop McGuinness 7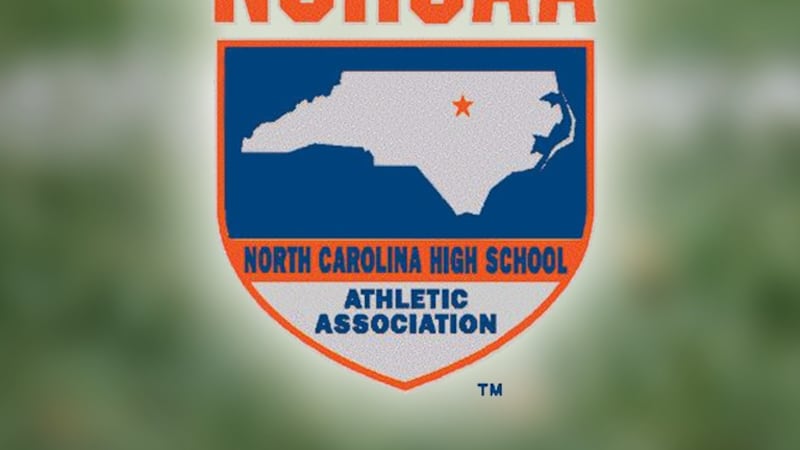 Published: May. 21, 2023 at 12:17 PM EDT
DURHAM (NCHSAA) – The Croatan Cougars (19-2) topped the Bishop McGuinness Villains 10-7 in the first ever NCHSAA 1A/2A/3A Women's Lacrosse Championship. The NCHSAA first sanctioned lacrosse playoffs in 2010 but held just one women's championship for all classifications until 2023.
Bishop McGuinness (16-4) struck first when Kathleen Dennen found the net just over a minute into the game but the Cougars were quick to counter as junior Lauren Hayden scored less than two minutes later.
The Villains edged in front with back-to-back goals from Ella Frances Suire and Sarah Pulliam to take a 3-1 lead at the 20-minute mark of the first half. Croatan responded with two 4-0 runs that made the difference in the game.
Croatan senior Kate Wilson started the first run with a goal at 19:44 with an assist from Hayden. Hayden assisted both Maddie Sutton and Olivia Caulder and scored another on her own to give the East Regional Champions a 5-3 lead.
Back-to-back Bishop McGuinness goals from Dennen leveled the score but Croatan's Wilson and Hayden took over the game from there. They each added one more goal before the intermission and one more afterwards before the Villains found the net again.
Suire and Allison Varner scored for the Villains in the second half and Wilson added one more insurance goal for the Cougars with 13 minutes to play.
Hayden's four-goal and four-assist performance earned her MVP honors.
Copyright 2023 WITN. All rights reserved.