9th annual Beach Music Festival wraps up in Atlantic Beach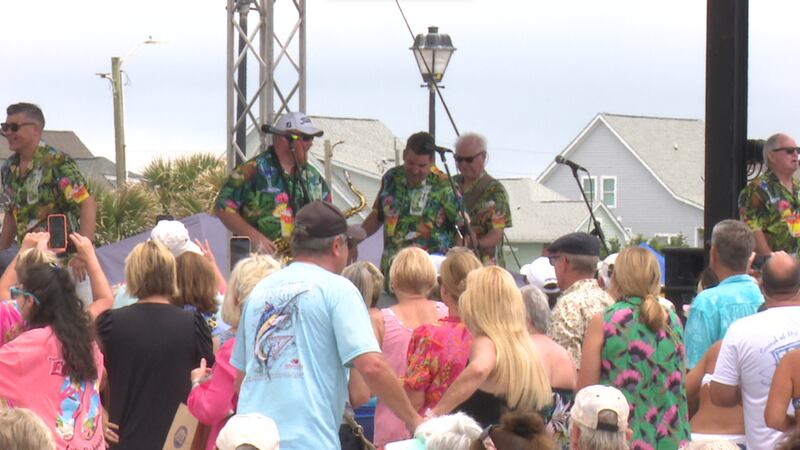 Published: May. 20, 2023 at 8:02 PM EDT
ATLANTIC BEACH, N.C. (WITN) - The 9th annual Beach Music Festival in Atlantic Beach started Monday and finished off with the biggest crowd Saturday afternoon.
"Oh, I will have a lot of fun." said attendee Maria Lawson.
According to Atlantic Beach Mayor Trace Cooper, several thousand people came out to the Atlantic Beach boardwalk to hear a lineup of 5 different bands from 11 A.M. to 6 P.M.
Jamie Bell and her friends come to Atlantic Beach almost every weekend in the summer and coincidentally found the festival, and she said the combination of the two was perfect.
"You won't find any other therapeutic way just to relax and coming to the beach and then having this on top of it," said Bell.
The event was free to all, and the mayor says it's a way for the community to enjoy the beginning of summer while business also gets a head start.
"We always do it the Saturday before Memorial Day weekend to bring people to town maybe a weekend early helps our businesses out, and we have a lot of great sponsors, so it's completely funded by our sponsors and really an excuse to have a good time at the beach," said Cooper.
The festival also had some food trucks and vendors near the stage, with free shuttles to take you to and from the event.
Copyright 2023 WITN. All rights reserved.