ECU baseball completes sweep of USF to clinch AAC regular season title
Pirates win 4th straight AAC regular season title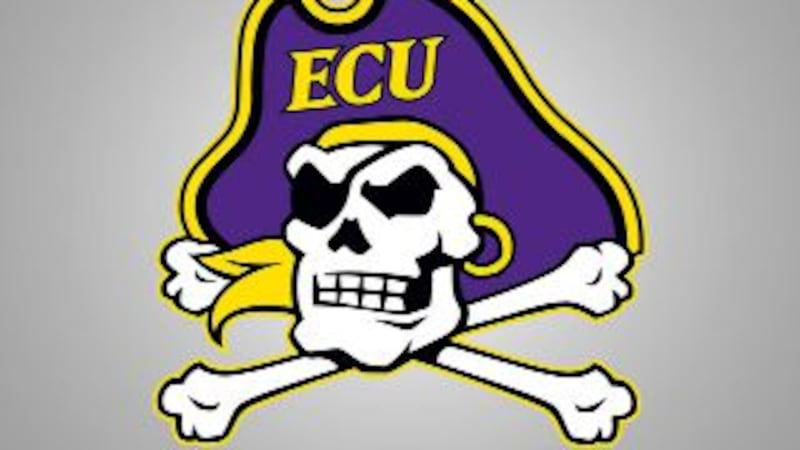 Published: May. 20, 2023 at 1:18 PM EDT
GREENVILLE, N.C. (WITN) - ECU baseball completed a sweep of USF on Saturday morning 7-1 to earn its fourth straight American Athletic Conference regular season title.
The 15th ranked Pirates wrap up the regular season at 41-15. They will be the top seed in the AAC tournament.
Pirates got it started with a two run ground rule double by Josh Moylan to grab the 2-0 lead and never looked back.
Trey Yesavage went four innings allowing one run on three hits. Garrett Saylor did the rest going five shutout frames allowing just three hits to get the win.
Moylan ended up driving in three in the game and hit a solo shot in the 7th inning to complete the Pirates scoring.
The AAC tournament starts on Tuesday. The Pirates will be the second game which starts 47 minutes after the completion of the 9 AM game. The tournament is in Clearwater, Florida.
Copyright 2023 WITN. All rights reserved.