Man accused of trying to kidnap 2 high school students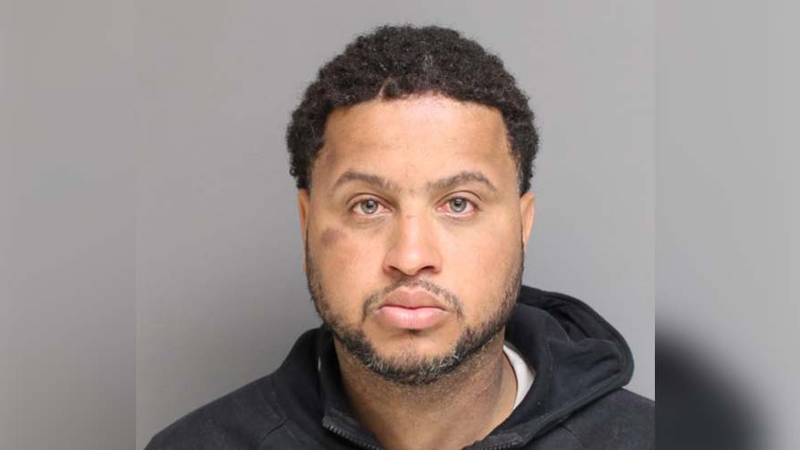 Published: Apr. 28, 2023 at 11:27 AM EDT
BRIDGEPORT, Conn. (WFSB/Gray News) - A man faces attempted kidnapping and other charges after police said he tried to kidnap two high school students in Bridgeport.
Antonio J. Dossantos, 36, of Bridgeport, was arrested on Thursday following a couple of complaints made to the Bridgeport Police Department.
Police said they were dispatched to Central High School around 11 a.m. Thursday to check on an 18-year-old female student.
The student lost cell phone contact with a friend as she left the school campus to walk toward North Avenue. When an officer arrived, it was confirmed with school security that the student was found off campus and was safe.
However, the student reported that a man tried to lure her into his car on the school campus.
"The student walked away from the suspect towards a pathway that connects the campus to North Avenue," police described in a news release. "The suspect exited his car and grabbed onto the victim. The suspect then attempted to drag the victim back towards his car as she yelled for help. The victim was able to break free and escape towards North Avenue."
The officer who responded to the school contacted the Bridgeport Police Department's Fusion Center, where the staff was able to review city and Board of Education cameras. The center quickly provided the officer with the suspect's vehicle description and its last known location.
Dossantos was apprehended in his vehicle on Taft Avenue, authorities said..
Police said Dossantos was interviewed by a detective and confessed to the crime.
He was charged with second-degree unlawful restraint, second-degree breach of peace and criminal attempt at second-degree kidnapping.
His bond was set at $150,000, and he was due in court on Friday.
Police said they took a similar complaint about an incident that happened on Wednesday around 10:30 a.m.
"The suspect attempted to lure a 15-year-old Central High School student into his car near the Eaton Street gate to the campus," police said.
The same detective was able to positively identify Dossantos as the suspect in that incident as well.
Dossantos was given additional charges in this case: risk of injury to a child and second-degree breach of peace. The bond and court dates remained the same.
Copyright 2023 WFSB via Gray Media Group, Inc. All rights reserved.