One Last Freeze Threat for a Few Days
Frost Possible Too Thursday Morning
Published: Mar. 13, 2023 at 8:23 AM EDT
|
Updated: Mar. 15, 2023 at 5:30 PM EDT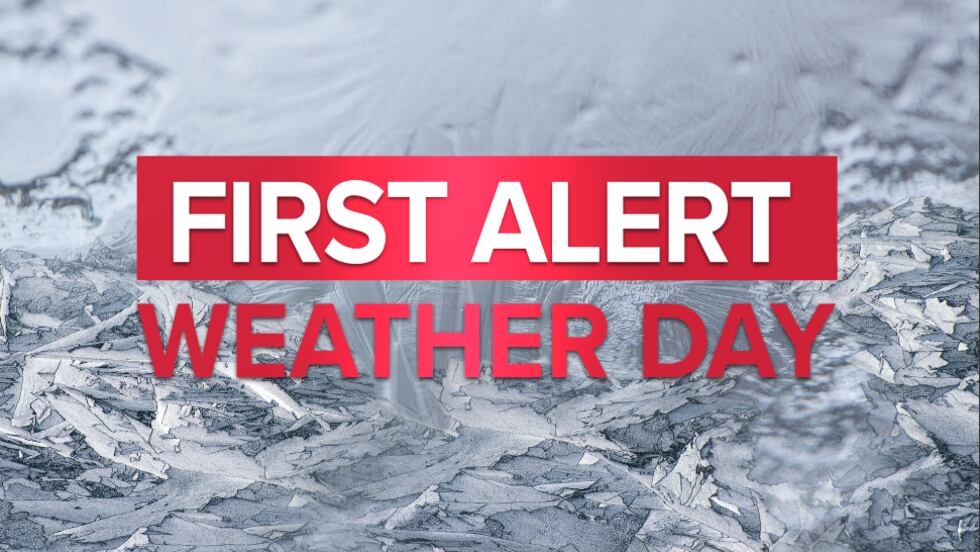 GREENVILLE, N.C. (WITN) - We'll do it one more time before we see this round of freezing temperatures come to an end. Temperatures once again fall to 29-32°F Thursday morning. Hard freeze will damage unprotected plants even without a frost threat. Wind dies down Thursday morning to give us a widespread frost along with the freeze.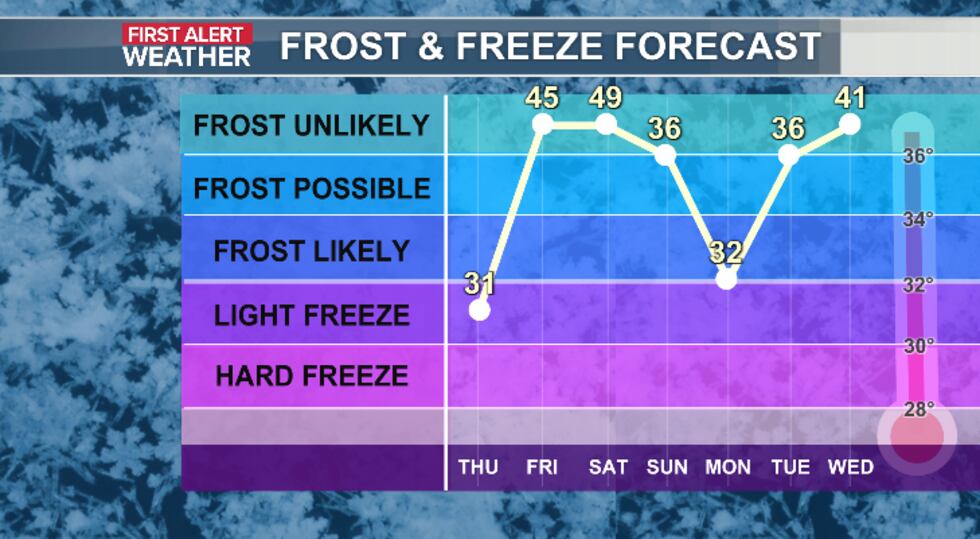 We'll get a break from worrying about frost or a freeze for a few days. Another round of colder air late this weekend into next week may bring back the threat back.
Be sure to move all potted plants inside over the next several nights. Tender outdoor shoots should be covered to protect them from the potentially damaging freezing temps. Exposed outdoor water pipes should be insulated or left dripping slowly through the overnight hours.
Copyright 2022 WITN. All rights reserved.