Fallen officer's wife gives birth to healthy baby girl 5 months after his death
Published: Mar. 10, 2023 at 2:02 PM EST
BRISTOL, Conn. (WFSB/Gray News) – A fallen police officer's wife gave birth to their healthy little girl earlier this week.
Lt. Dustin DeMonte and Sgt. Alex Hamzy of the Bristol Police Department were shot and killed in an ambush on Oct. 12, 2022.
DeMonte's wife, Laura DeMonte, was pregnant with his child at the time of his death.
Laura DeMonte gave birth to their baby girl, Penelope Dustin-Ann DeMonte, on Monday. Penelope is the couple's third child together.
Members of the Bristol Police Department lined the walkways outside of the hospital, cheering on Laura DeMonte and her new baby as they headed home.
In a Facebook post, the police department said baby Penelope weighed 7 lbs. 3.7 oz.
"Her big brother and sister were excited to meet her also," Bristol police said. "Both mom and newborn are healthy and doing well."
Dustin DeMonte was 35 years old when he was killed. He served with the Bristol Police Department for 10 years.
According to the Officer Down Memorial Page, officers responded to a call on the evening of Oct. 12, 2022, from a business complaining about a disorderly patron.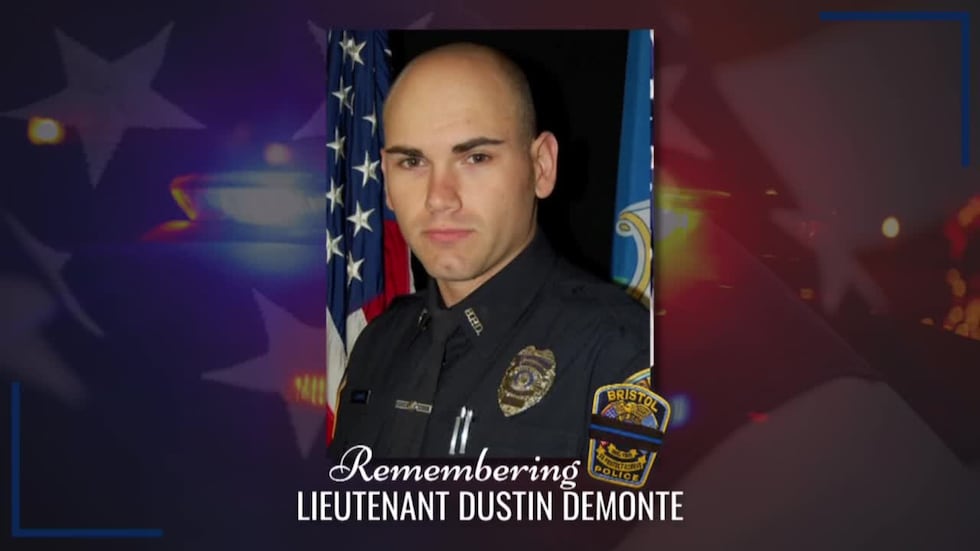 Responding officers identified the patron as Nicholas Brutcher, 35. Officers issued him an infraction and released him.
Later that night, officials said Brutcher made a fake 911 call reporting a domestic disturbance at his home, something they said was a "deliberate act" to lure police there.
DeMonte, Hamzy, and a third officer responded to the home, and Brutcher opened fire. DeMonte and Hamzy were killed, while the third officer was able to return fire, killing Brutcher.
The Officer Down Memorial Page said DeMonte was posthumously promoted to lieutenant.
Copyright 2023 WFSB via Gray Media Group, Inc. All rights reserved.