ECU student facing DWI charge after Greenville apartment complex fire
Published: Feb. 26, 2023 at 12:29 PM EST
|
Updated: Feb. 27, 2023 at 10:16 AM EST
GREENVILLE, N.C. (WITN) - An East Carolina University student was charged with driving while impaired after police say his vehicle crashed into a Greenville apartment complex, starting a fire early Sunday morning.
According to the Greenville Police Department, John Ruscik struck an HVAC unit that started a fire at The Landing. The 21-year-old man lives in that building, police said.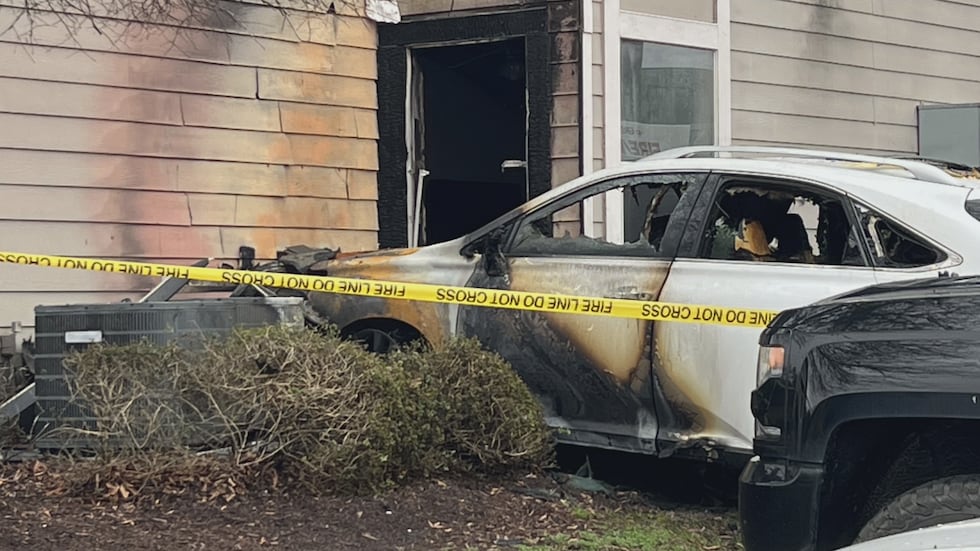 Greenville fire crews were called to the complex around 4:30 a.m. They saw fire coming through the roof of at least one of the buildings.
One resident says the fire spread up the side of a building, causing a portion of the roof to collapse.
Fire crews say the fire took about 45 minutes to be put out. It affected six units - three with fire damage and all six with water damage.
Jessica Blackwell, a spokesperson for Greenville Fire-Rescue, said 21 residents have to find another place to stay. Property management is working with them to find temporary housing.
Blackwell said no one was hurt. She credits the working fire alarms and sprinkler systems in the building for waking residents up and helping slow the fire. She said people would likely have been hurt, had it not been for those features.
ECU said Ruscik has been at the university since fall of 2020.
Copyright 2023 WITN. All rights reserved.