Customer stalked employee before stabbing her 7 times on Valentine's Day, arrest warrant says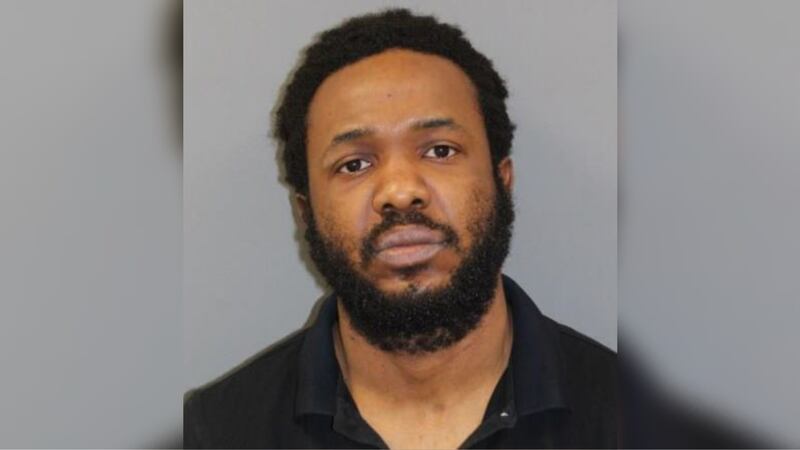 Published: Feb. 21, 2023 at 5:19 PM EST
MANCHESTER, Conn. (WFSB/Gray News) – A customer who frequented a store in Connecticut stalked an employee before stabbing her seven times on Valentine's Day, according to an arrest warrant.
Damion Davis, 35, is charged with first-degree assault, home invasion, first-degree burglary, and second-degree stalking.
The victim is alive but injured.
According to the documents, Davis was known to frequent Sam's Food Store in Manchester, where the victim worked.
On the evening of the stabbing, surveillance camera captured Davis crouching near basement doors outside of the victim's home, the arrest warrant said. He was described as wearing a "complicated hooded face mask."
When the victim came home shortly after 7 p.m., Davis opened the door and went inside after her, surveillance camera shows.
A nearby Ring camera recorded screams from the victim.
A few seconds later, Davis is seen fleeing the home. The victim's cousin, who was also in the home, reported witnessing the suspect stab the victim in the stomach.
Prior to the alleged stabbing, documents said Davis hung out at a smoke shop for about 40 minutes, telling others he was dating the victim.
A witness there said Davis seemed to know "a lot" about the woman. The witness also said Davis made a lot of inappropriate sexual remarks about the victim.
Following the stabbing, from her hospital bed, the victim told her mother that she knew who her attacker was because he had come into the store earlier that day.
Along with the victim's statements, police used surveillance footage to identify Davis as the suspect.
Police tracked Davis down and arrested him.
According to the arrest warrant, Davis told police where he ditched the knife, which officers later found in that area.
Police said Davis also admitted to slashing tires in the victim's driveway in a previous incident.
Copyright 2023 WFSB via Gray Media Group, Inc. All rights reserved.