Firefighter swept into storm drain, carried to sea has died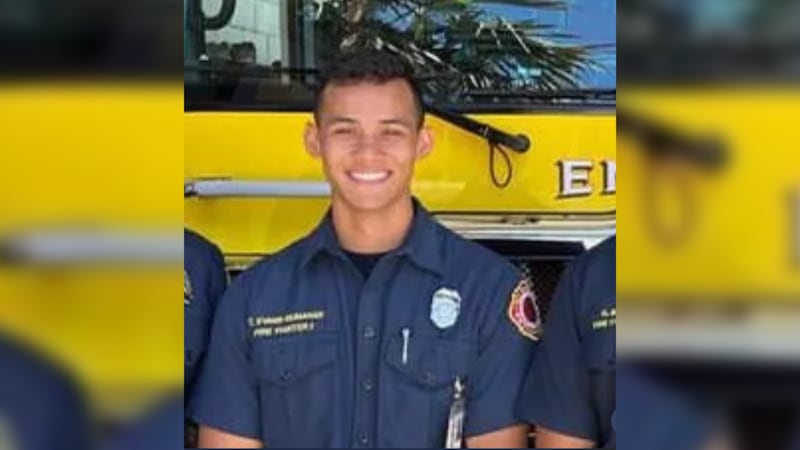 Published: Feb. 5, 2023 at 2:59 PM EST
HONOLULU (KHNL/Gray News) - A 24-year-old firefighter who was swept into a storm drain and out to sea during flooding rains last week has died, according to officials.
Tre Evans-Dumaran had been in the ICU at Maui Memorial Medical Center since he was sucked into a storm drain at Waiapo Street and carried about 800 yards to where it emptied out into the ocean.
KHNL reports his mother, Chelsie Evans, thanked the community for their aloha Saturday afternoon.
"We want to thank the entire community for the outpouring of love during this time," she said in a statement issued by Maui County. "My heart tells me that Tre' wants to say thank you for loving his family, his fire 'ohana, his friends during this time. He'd want people to keep giving blood, to keep doing your part as a hero, in the way he lived every day on Earth."
Maui Mayor Richard Bissen offered his condolences to the family and said the community is "devastated" by the loss in a statement.
"Every day our emergency responders put their lives at risk to help others, looking out for the community they serve," the statement said. "This is a reminder of that risk and the courageous work they do for all of us."
Maui County Fire Chief Ventura said in a statement that support for the firefighting community on Maui has been pouring in from around the islands and the globe.
"We've all felt the depth of aloha and it makes all the difference," he said. "Tre loved being a firefighter and he loved those he worked with. Serving the community came naturally to him because he was so happy to serve people."
A GoFundMe has been established to help the Evans-Dumaran family with expenses.
The family requests privacy in this difficult time.
Copyright 2023 Gray Media Group, Inc. All rights reserved.