ECU Poll: Budd maintains lead over Beasley as election day nears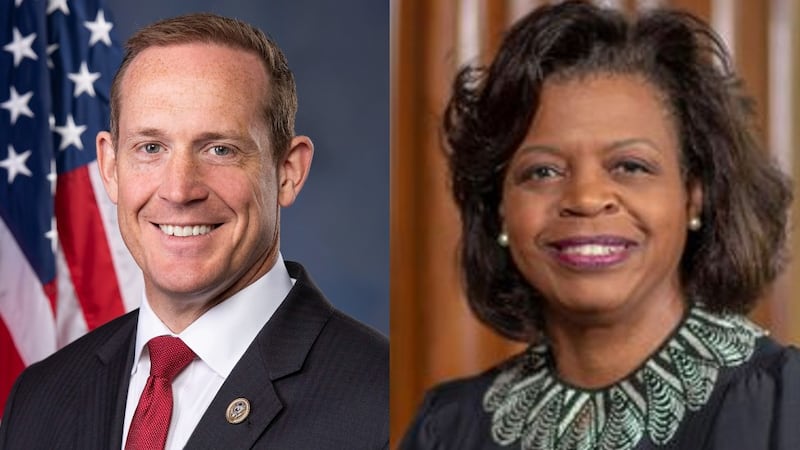 Published: Nov. 7, 2022 at 9:40 AM EST
GREENVILLE, N.C. (WITN) -The latest East Carolina University Poll of the U.S. Senate election, conducted Nov. 1-3, shows Republican Ted Budd leading Democrat Cheri Beasley.
In the poll released Monday morning, Budd leads 52% to 46%, among likely voters, with just 1% of the poll respondents reporting they are undecided and the remaining 1% expressing support for some other candidate.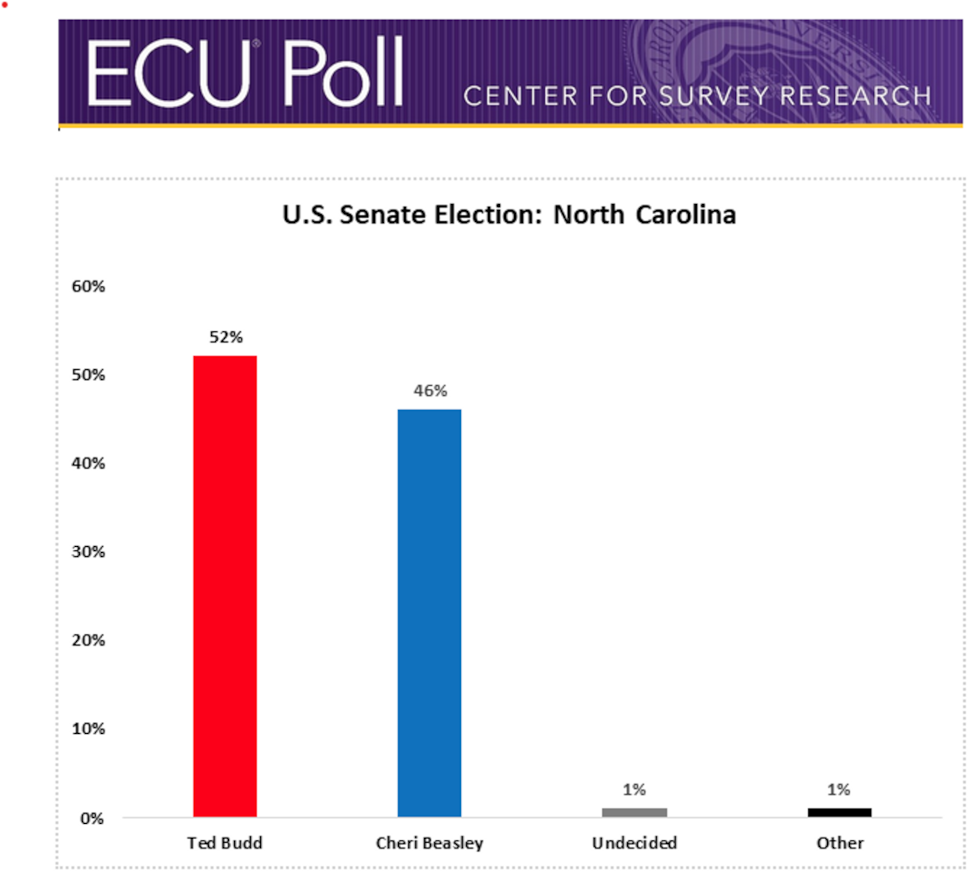 When asked what the most important issue was in determining their vote in the NC Senate election, 39% of likely voters said the economy, 18% said abortion, and 15% mentioned inflation.
The report broke down support regionally. Budd's advantage over Beasley is strongest in the western part of the state (64% to 34%) and in the eastern part of the state (59% to 39%). Budd leads in the Piedmont/Central region (57% to 41%), while Beasley holds a lead in the Raleigh/Durham area (62% to 35%) as well as the Charlotte area (53% to 44%).
This poll was conducted November 1-3. The sample consisted of 1,183 likely voters in North Carolina, with a Credibility Interval (CI), similar to a poll's margin of error, of +/- 3.3 percentage points.
Do you see something needing a correction? Email us!
Copyright 2022 WITN. All rights reserved.