First Alert Weather Day: Dangerous rip currents through the weekend
Hurricane Earl will stay well off our coast, but the storm will produce dangerous rips for all beaches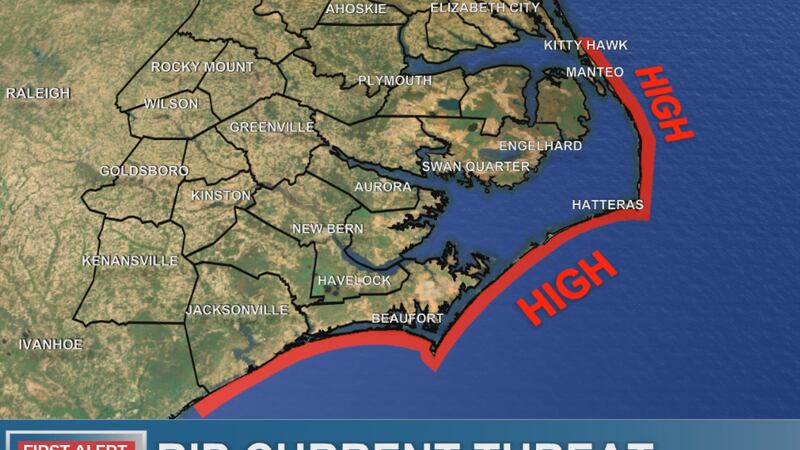 Published: Sep. 8, 2022 at 12:23 PM EDT
|
Updated: Sep. 9, 2022 at 7:28 PM EDT
GREENVILLE, N.C. (WITN) - The track of Hurricane Earl has many in Eastern N.C. breathing a sigh of relief (it's always nice to see a hurricane not heading towards us). However, despite the track well offshore, the storm will produce big swells and dangerous rip currents. A high threat of dangerous rip currents will be present across all area beaches from Friday through the weekend into early next week.
The nice weather will likely send many to the coast, which is why Saturday and Sunday will be First Alert Weather Days. Over this weekend stretch, rip currents are expected to be at their worst. The threat is expected to gradually subside early next week as the storm weakens over the northern Atlantic.
In 2019, Hurricane Lorenzo, whose eye stayed over 2,000 miles off our coast, killed more people than Hurricane Dorian had that same year despite Dorian making landfall in Cape Hatteras and flooding Ocracoke. The reason: rip currents. Four people lost their lives along our coast from Lorenzo. Be safe and be smart.
Do you see something needing a correction? Email us!
Copyright 2022 WITN. All rights reserved.