Jones County Heritage Festival honors veterans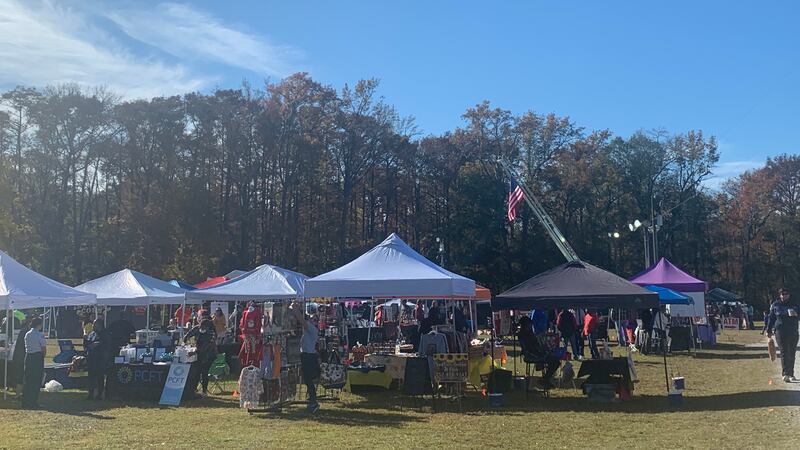 Published: Nov. 13, 2021 at 6:09 AM EST
|
Updated: Nov. 13, 2021 at 5:27 PM EST
JONES COUNTY, N.C. (WITN) - Jones County held their first annual Veterans Day Appreciation during the opening ceremony at the Heritage Festival on Saturday.
The opening ceremony began at 9 a.m. and ended at 9:30 a.m. before the start of the Heritage Day Festival.
The event was significant because those who have served will now be officially recognized in Jones County.
"Veterans are excited that finally there is a platform to acknowledge and honor Jones County Veterans, during the Veterans Day weekend," Lou Miller said.
The idea came from Miller, who is a retired military service member.
"I've been accustomed to having to go to the surrounding counties to be a part of a parade or other acknowledgement festivities that they've had throughout the weekend," Miller said. "I've had to go to other counties because we really didn't have anything here in Jones County. So, this means a lot. I'll look forward to this every year. It doesn't have to be me speaking every year but to have the platform during that opening ceremony means a lot."
Miller said there's close to 900 military veterans in Jones County.
The ceremony included the singing of the national anthem, presentation of colors and listening to poems and speeches.
The festival featured amusements, inflatables and concessions. The Heritage festival ran from 9 a.m. until 4 p.m. at the Jones County Fair Grounds on 236 S. King Street in Trenton.
Copyright 2021 WITN. All rights reserved.