Jacksonville Freedom Fountain operating again after being "soaped" overnight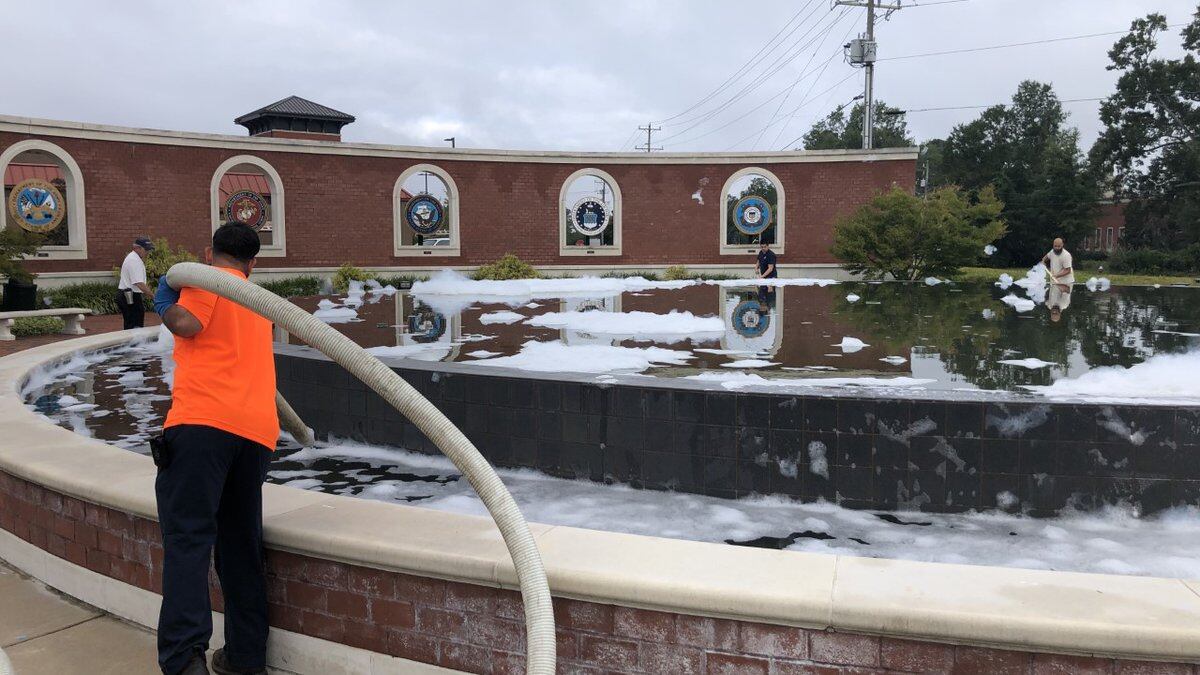 Published: Oct. 13, 2021 at 8:21 AM EDT
|
Updated: Oct. 13, 2021 at 2:19 PM EDT
JACKSONVILLE, N.C. (WITN) - The Freedom Fountain in Jacksonville is working once again after it was filled with soap overnight.
Drivers passing the fountain Wednesday morning tell WITN that the fountain was filled to the brim with soap bubbles. Crews arrived around 8:15 a.m. to begin the clean-up process.
WITN's Deric Rush spoke with city manager Richard Woodruff who is calling this an act of vandalism. Woodruff estimates the damage will cost anywhere from $500-$1,000. The city is reviewing surveillance cameras to see if they can get any leads on who may have done this.
Woodruff says the city is working with Jacksonville police to determine who did the vandalism and plan to prosecute those responsible.
The fountain was vandalized back in 2018, when the underwater lights were broken and much of the wiring was pulled from the upper basin of the fountain. City leaders say those repairs cost about $10,000.
The fountain is located at Johnson Boulevard and New Bridge Street down the street from city hall.
Copyright 2021 WITN. All rights reserved.