Perry scores 15 to lift UCF past East Carolina 72-62
Season comes to and end for ECU men's basketball as the Pirates fall in the AAC Tournament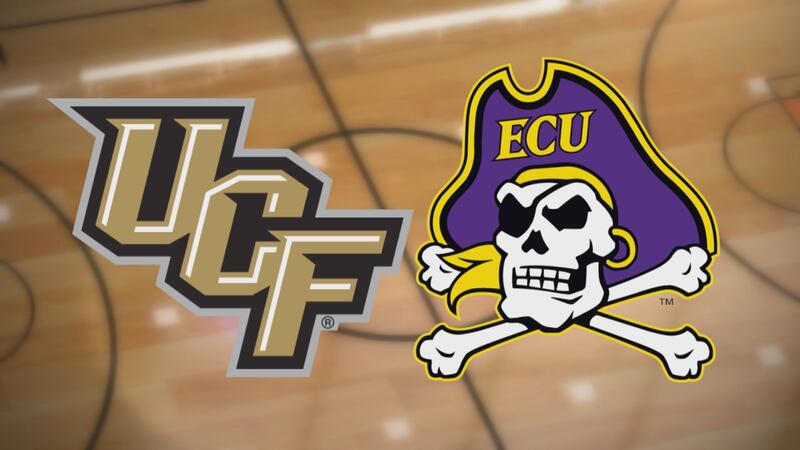 Published: Mar. 11, 2021 at 10:15 PM EST
FORT WORTH, Texas (AP) - Darius Perry registered 15 points as Central Florida defeated East Carolina 72-62 in the first round of the American Athletic Conference Tournament.
Jayden Gardner led the Pirates on Thursday night with a game 17 points and nine rebounds.
ECU ends the season with an 8-11 overall record, just 2-10 in conference play.
Copyright 2021 WITN. All rights reserved.