New group prioritized for vaccine rollout can register as early as Monday
People 75 and older are now included in the next phase of COVID vaccinations with those in Onslow County registering next week.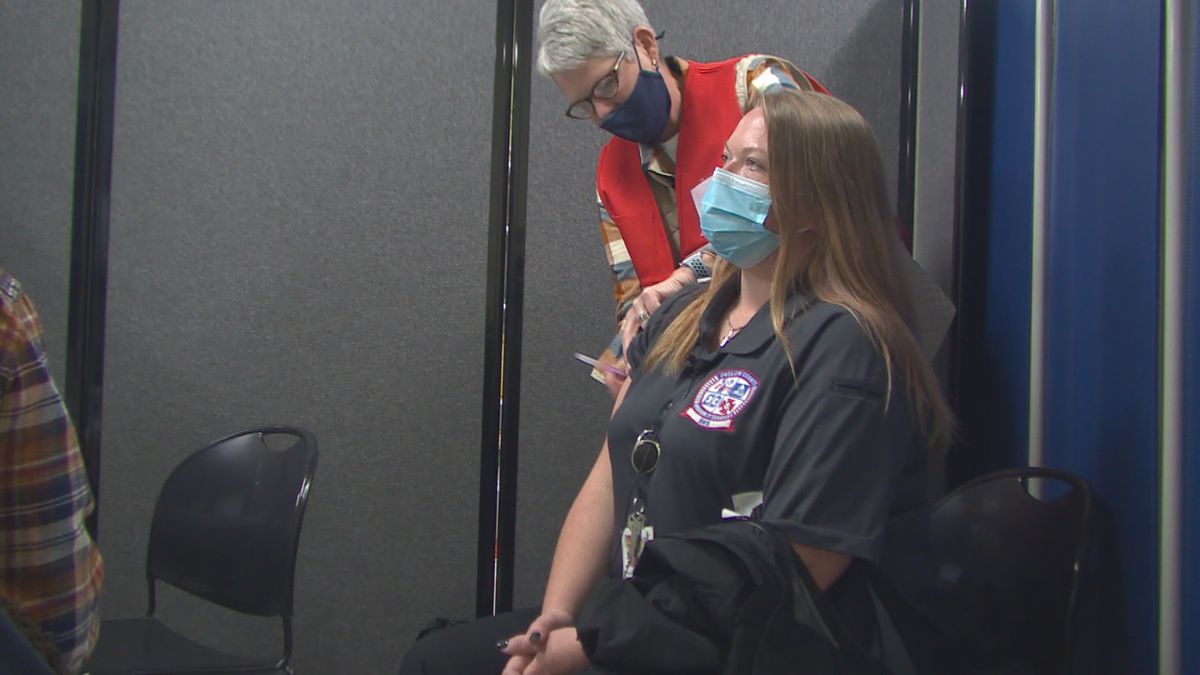 Published: Dec. 31, 2020 at 8:47 PM EST
JACKSONVILLE, N.C. (WITN) - A new group is getting higher dibs on the coronavirus vaccine.
People 75 and older are now in Phase 1B of North Carolina's vaccine distribution plan.
"The reprioritization will come back to focus on those who may it be fatal for," said Onslow County Health Department Communications Director Victoria Reyes.
According to county health officials, a majority of the county's 66 coronavirus-related deaths are people 65 and older. However, about half of their confirmed cases are people 50 and younger.
Getting the vaccine out could prove to be a challenge. A November Fortune poll found 65 percent of people older than 75 would take the vaccine. That's compared to only 25 percent of millennials who would.
"Those are the same individuals who are fairly healthy and recover a little bit quicker," said Reyes. "Before, the prioritization had focused on congregate living facilities, as well as those 65 and older with multiple chronic diseases."
State Republicans are objecting to the new plan. Senate President Pro Tempore Phil Berger (R-Rockingham) said Wednesday college students included in phase three had higher priority over older, more vulnerable populations than they should.
"I understand the concern that college students are spreading the virus," said Berger in a statement, "But the whole basis for that concern is they spread the virus to older people who might die."
The new plan prioritizes age. Cooper said Wednesday guidance from the Centers for Disease Control and Prevention (C.D.C.) indicated it was the best indication for risk.
"Age was a factor that was pretty significant that affected whether someone would get really sick and die," said Gov. Cooper (D) during his weekly press conference Wednesday.
Starting Monday, the group the state has deemed as the most vulnerable will be able to register for their vaccine in Onslow County. People in that age group can call the citizens' phone bank to express interest when their time comes.
That time is still not clear. The state is still in Phase 1A of the vaccine rollout, and Onslow County has administered more than half of its 1,000 doses of the Moderna vaccine received last week.
"We've been taking calls since march," said Citizens Phone Bank Coordinator Lisa Whitman-Grice, who says she receives more than 70 calls a day from the county's seniors since the vaccinations began. "We explain to them that there is no time to get in line, but that it's coming."
People 75 and older wanting to register for the vaccine in Onslow County can do so beginning Monday by calling the Onslow Citizens Phone Bank at (910) 989-5027.
Copyright 2020 WITN. All rights reserved.