Dolly weakens to a tropical depression; No threat
The storm will stay away from the United States and weaken Wednesday over cooler waters.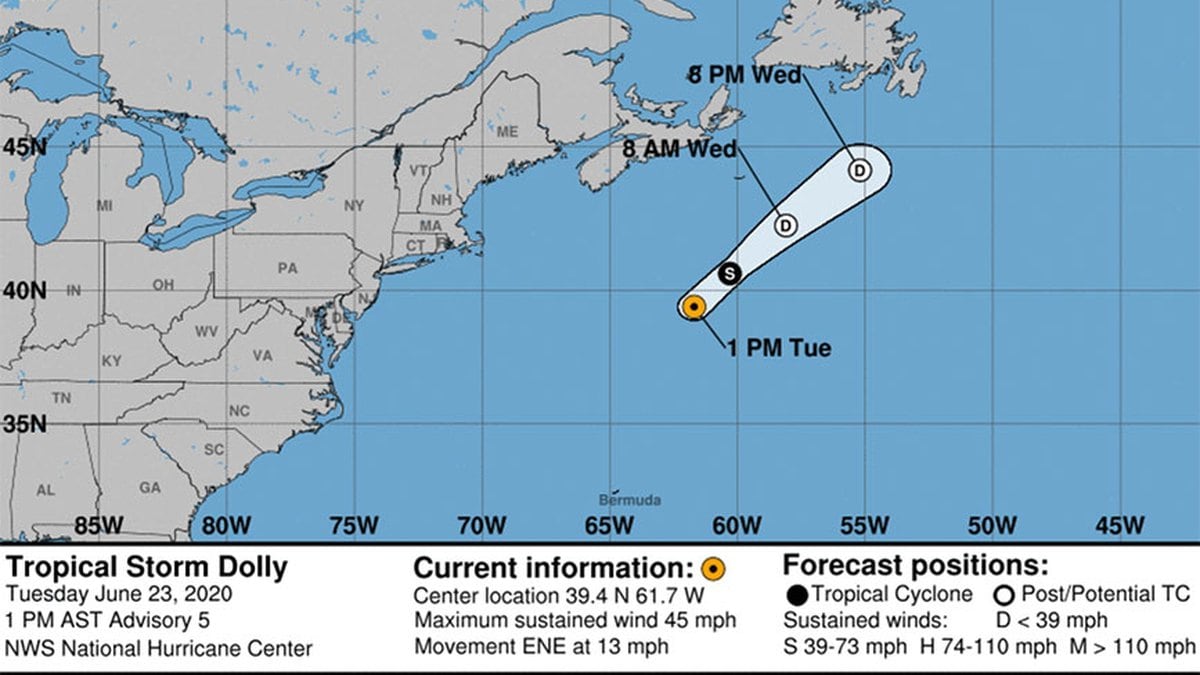 Published: Jun. 22, 2020 at 5:28 PM EDT
|
Updated: Jun. 24, 2020 at 6:19 AM EDT
GREENVILLE, N.C. (WITN) - The fourth named storm of the 2020 season forms over the northern Atlantic moving east-northeast away from the U.S. coastline. The National Hurricane Center is projecting the tropical storm to stay away from land areas. Maximum winds are 45 mph and some weakening is forecast Wednesday as the center moves over cooler waters. It is currently located a few hundred miles southeast of Nova Scotia, Canada.
The system will continue to head northeastward, decreasing to a post-tropical depression by Wednesday afternoon. Zero impacts are expected here in the East.
Copyright 2020 WITN. All rights reserved.